Krug Cat Bengals



Marj Kruger
Minnesota
320-367-2562 or 320-841-2561
krugers_2000@yahoo.com
Please send me e-mails directly from your inbox, I do not get them by clicking this link.





~ ~ ~ ~ ~ ~ ~ ~ ~ ~ ~ ~ ~ ~ ~

I have sold my cats to Dan & Melissa, "Cats In The Cradle Bengals." They are located in ND.
I would highly recommend them to purchase your next Bengal kitten from. check the beautiful Bengals out at www.catsinthecradlebengals.com
I no longer raise Bengal cats.

Krug Cats Reagon
"Reagon"
Brown spotted tabby
sold
Reagan found a beautiful home with a Eden Prairie, MN. couple.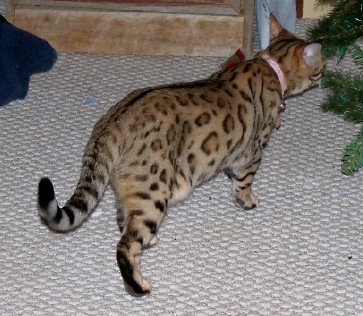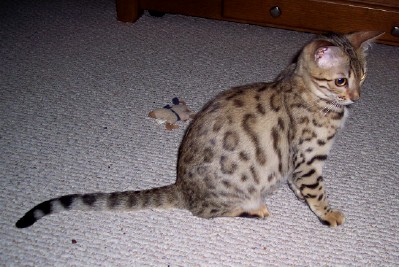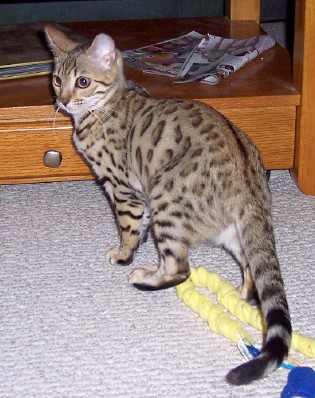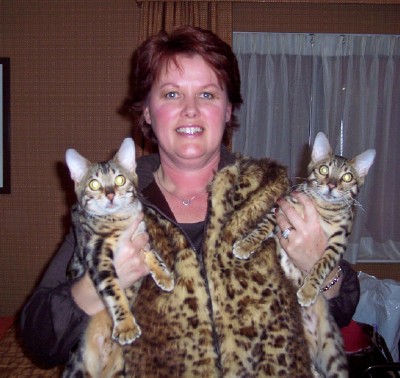 Marj pictured with Picasso and Jax.( Both my males) Feb. 08' at the MN. Pet Expo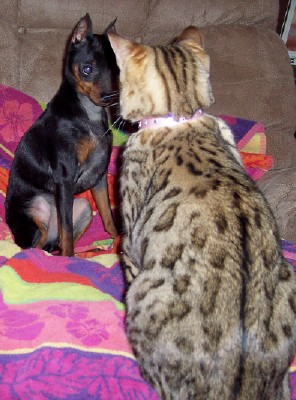 Reagan one of my females, daring the Min Pin to get past her!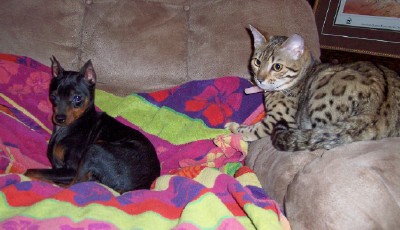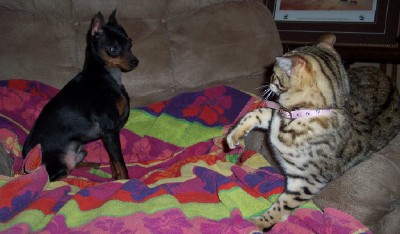 Reagan couldn't decide if she should like this Min Pin or not.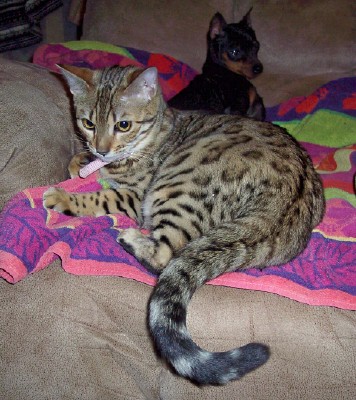 She must have decided she did, she quit swiping at him and laid on the chair with the Min Pin for hours.

My adult Bengal's include Brown Tabby Spotted, Marble, Snow and Sepia Mink.
My Male cats are direct sons of

"IW SGC SUWANNEE FUDGE RIPPLE OF BAGHEERA"
AND
"RW SGC BLUEWATER FULL METAL JACKET"

And 2 young upcoming Queens that are direct daughters of
"CH. BELLAGIO BENGALS ERAGON"